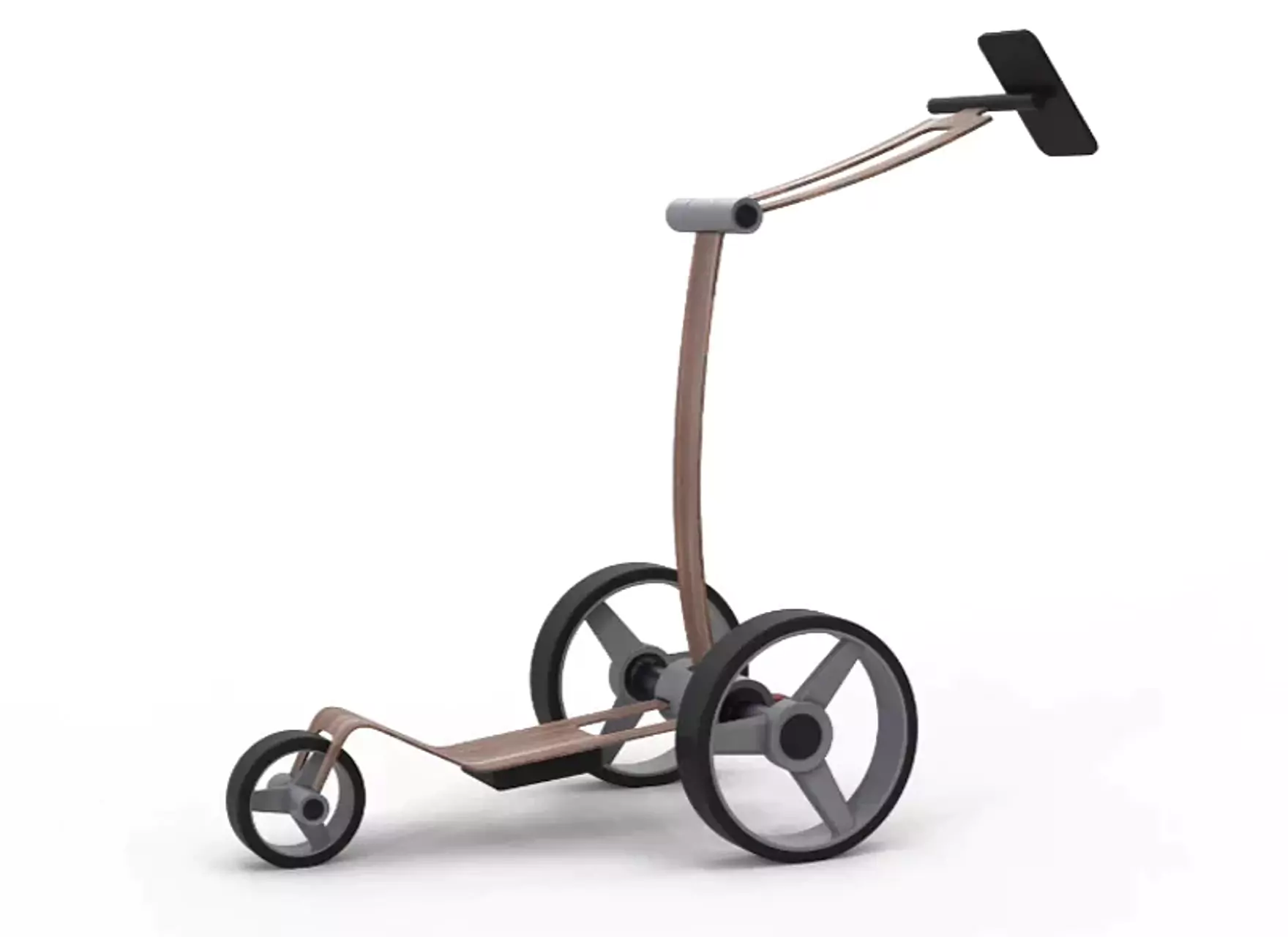 More than the sum of their parts: E-golf trolleys from Golftrolley.Club
Hand on heart: the most enjoyable part of golfing is the game itself. The unique peace and quiet on the green. The sporting activity. And the occasional conversation with friends, acquaintances and like-minded people. It is rather less fun to move the equipment. From the car to the green, from hole to hole and back into the boot at the end. Classic golf trolleys are helpful, but they usually don't take the idea of comfort and handling to its logical conclusion.
Because we at Golftrolley.Club are enthusiastic golfers ourselves, we know what is important. And we have developed exclusive e-golf trolleys that go one step further: Our products are not only helpful, but even unique. Each real wood variant is unique; if required, we will equip your trolley with your signature.
Useful on the green: Thanks to GPS, you always know where your loyal companion is. The trolley display provides information about the charge status and can be used as a mobile remote control. If the battery runs low, you can quickly replace it directly on the green. It is a simple plug-in system, the battery is no bigger than a standard smartphone.
Useful for before and after the game: Our e-golf trolleys are easy to fold, have a compact pack size and low dead weight. This means you can even fit them comfortably in sporty cars. Lightweight yet resilient: High-quality materials such as carbon or real wood ensure stability - and a valuable appearance.
Useful for a long time: On request, we offer the all-round carefree package Annual Service Subscription. In case of wear and tear or other problems, we will take care of the repair.
Our e-golf trolleys are more than the sum of their parts. We have developed faithful companions that do the work for you. Companions that provide more comfort. And underline your individuality. So that you can concentrate on the essentials: the fun of golf.
Curious? You can find more information on our website!